Emperor Jarjarkine is the founder of Interviews, as well as its sole editor. His goal in its founding was to keep editors and viewers of the TES: Wiki informed on the latest rumors, info about the users, and facts about The Elder Scrolls Games.

s.

QUESTIONS
Note: The 4 questions are most likely the same for each staff. But the others are different
Wich game if your favorite?
Wich shout is your favorite?
Were you shy when you joined TES?
What is the best quality of the wiki?
>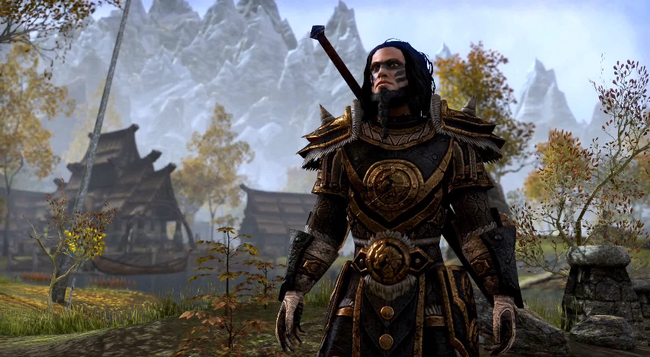 Hello everyone! Today we will be interviewing with one of the Forum Modo of the site, Zippertrain85
INTERVIEW
TES WIKI: Tell us a little about yourself first ! How did you joined wikia? .
Zippertrain85:Well, I originally used the Wiki often for Elder Scrolls stuff.
It actually helped me learn a lot about Skyrim. Then one day, I finally decided to actually make an account and contribute.

TES:Wise descision XD

Zippertrain85:Another reason was that I wanted to have some Civil War discussions.

Like I used to on YouTube.

TES:How many years that make since you joined TES?

Zip:Almost one.

But it's exactly nine months.

TES: Thats Alot :O

Zip:Yeah.

I'm one of the oldest users still around. By account age. XD

TES: And Were you shy when you joined?

Zip: Definitely not. I made quite the name for myself with my blogs. Like I said before, I knew the Wiki was very Imperial, and since I like the Stormcloaks, I wanted to have some new discussion.

TES:Funny was very imperial

Were you afraid to get your edits rollback or deletd?

Zip:Well, at first I didn't edit too much. So not really, but now I kind of do. But I understand that I'm not always right in the edits I make, so sometimes it's necessary.

TES:What is your goal in the wiki?

Zip:My goal now is to share my Elder Scrolls passion with others.

Let them have the fun.
Just like I did when I originally got into the series.

TES::) That is amazing. I like that way of thinking

Zip:That's why I'm aspiring to become an Administrator.

So I can really do stuff on here.
You know?

Tes:Aspiring to be admin?

Zip: Yep

TES: But will you be able to?

Zip:It's not easy, but I think if I keep improving myself, I'll eventually get there.

One thing in I'm focusing a lot on now is editing.

TES:I see 7.000

ZIP:We roleplay

TES:And now, lets ask 2 questions before the game questions

Zip:Ok

TES:What is the best qualitie of the wiki?

Zip:I think it's how we all come together as a community and share out passion.

Not just in editing, but in things like lore discussion and roleplay.

TES:You want me to tell you something?

Zip:Sure

TES:.........Im batman

but shhhhhhhhh...

TES:Wich is the negative point of the wiki?:

Zip:The government could be better.

With keeping the Wiki under control and everything. I mean, I feel like the government has a lot of good users. But we're too small for a growing Wiki.

TES:You know, i am glad i could find something to do here

Because, like Tombraiser sais, some users come here and can just add 2-3 edits

I think we're fixing it though.

TES:I dont want to end like those in such of great wiki like this

so i've decided that i would do an attractive thing

ZIP:Good for you.

Okay now its time to talk about the serie !

Serie

---
TES:What is your favorite Elder Scroll?

ZIP:Skyrim. It's the first game I played. And I really like the story and the Nordic, viking, culture.

TES:DANG

You're the first. My others guest prefered other game :D

ZIP: :)

TES:What is your favorite shout?

ZIP:Drain Vitality is a cool one.

I also really like Dragon Aspect.
And of course, the classic, ''Unrelenting Force''.

TES:What's amazing about this game?

that makes you love it more than others game?

ZIP:How it's like another world.

It has so much depth to it, that I just fall in love.

TES:Hum i am gonna ask you a weird question

Zip:Sure

Tes:BE READY FOR IT

ZIP:I do Shoot !

TES:...................How do you feel now to have Batman in front of you?.......

ZIP:A little intimidated, but kind of in awe as well.

Zip: :D

Tes:Now the questio is: Sometime, when you're bored, you kill some citizen?

Zip:Rarely.

Maybe once or twice.

Tes:I destroyed riften.......

none was left
they were all dead in their blood uh uh uh

Zip:Harsh...!

Tes::S *cough*

Zip:What piss you when you play skyrim?

Tes:When I lose

TES WIKI: And you forgot to save?
Zippertrain85:Yeah.
Back to the beginning, that's angering.

TES:Me is when i am walking and i am cool and then i find some spider and i kill em its cool

Then there is wolves i kill them
then there is a bear...at the same time of a giand....
And then there is a legendary dragon that comming out of a rock and kills me
I re-starts where i was 3h before
/!\TRUE STORY /!\

/!\
B
O
N
U
S
/!\
---
TES WIKI: What 5 tips would you give new users on the wiki?
Zippertrain85:

Read the rules

Try and be respectful to everyone, this is supposed to be a good environment

Be able to handle getting reverted if necessary


Try and get involved in a little of everything

Know your stuff

Which might sound the same as one.
But it's more for editing.
TES WIKI:Good advices! Will you buy TES:Online?
Zippertrain85: Yes, I think I will.
TES WIKI: When you were promoted to Forum Moderator, hwo did you felt?
Zippertrain85: I have felt good, that the community trusted me to do this. And that I now had the tools to keep the peace *cough* banhammer *caugh* XD

cough

TES:XD If you had to suggest someone to a promotion

who's would it be?

Zip: I would say User:Crazy131 to Patroller. He edits a lot, and they're usually productive.

Maybe some new Chat Mods. Even though we have a bit.

TES:How do you feel when a new wave of users are comming in the wiki?

Are you afraid of vandalism?

Zip:Not really, I just laugh at it, and then press revert.

TES WIKI: Well its over ! I loved this interview ! It was really great. How much do you give on 10?

Zippertrain85: 9/10

TES:Thx

Well folks, that's all the time we have this day. Tune in next interview for the next addition of Emperor Jarjarkine Interviews. We'll be having a very epic guest on our show!