In a recent update by Matt Firor on Playstation Blog, he answers many questions that fans who are planning on playing ESO on PS4 have been wanting to know in a Q&A style blog. Read the entire post right here. The main highlights are:
Players will not be required to have both a Playstation Plus membership and a subscription, only a subscription to ESO, in order to play online.
The megaservers for PS4 will be seperate between North American players and European players.
PC and Mac users will have seperate servers from the console servers. This also means that console players won't have higher level PC/Mac players to contend with when the game launches.
Action Bars, while standard for PC's, will be incorporated differently on the PS4 controller. No exact details were given, but Firor comments "Abilities are conveniently accessible for fun "on the couch" gameplay, and the team is really happy with how its comming along."
While not the same, there will be a few similarities between the control scheme's of ESO and Skyrim for players who were used to playing Skyrim on the PS3.
There are many parts of the game that players can choose to play solo or together in a group.
While there is no specific date or timeframe, Firor comments "...we can assure you that there will be an ESO beta exclusively for Playstation 4 fans later this year.", confirming that there will be a seperate beta test between platforms.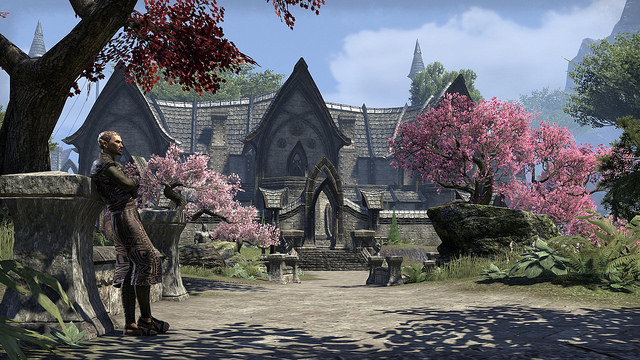 UPDATE: The official release editions of The Elder Scrolls Online have been announced. The standard edition, which will retail for $59.99/€59.99/£59.99 and includes the base game, and the Imperial Edition for $99.99/€99.99/£89.99, which, in addition to the base game, include's exclusive digital content, vanity items, and the ability to play as an Imperial for any faction. Any pre-orders get the bonus explorer's pack, which includes additional items, and any digital pre-order will give 5 days early game access for the PC/Mac only.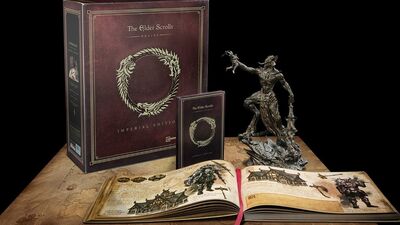 In addition, a newly released promotional cinematic trailer, "The Arrival" has also been released, seemingly continuing where the "Alliances" trailer left off. Enjoy, and don't forget to stay updated by visiting the Official Page.