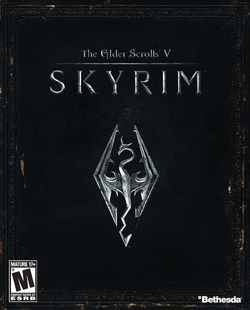 The Elder Scrolls V: Skyrim
might be the latest epic fantasy RPG to capture our imaginations and hold them so firmly, but it is far from the first. We can trace
Skyrim's
legacy back to
Dungeons & Dragons
and Zork. Its most recently brethren include
Never Winter Nights
and yes, even
Mass Effect
.
In Skyrim I find more of the thrill of exploration, which it shares with Morrowind and Fallout. Few fantasy RPGs reach the pinnacle of world building that Skyrim achieves. We can go back to Ultima and Baldur's Gate for more lore and dungeon inspiration as well.
Skyrim is a rich experience that draws upon a huge amount of fantasy games stretching back into the 80s. In some ways, it is the culmination of intriguing but less appealing earlier attempts.
Where do you see Skyrim in the RPG timeline? What games do you think most inspired the design and what worlds most closely mirror Tamriel? How does the game fit into the historical context and, most importantly, how does it rank among the greatest RPGs in history?