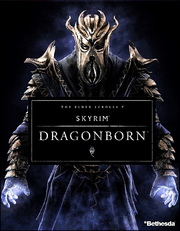 The wait is finally over, Xbox live marketplace
has been updated
and
Dragonborn
is available to the public.
At just under 800MB, it contains many new features so for full coverage keep an eye on our main Dragonborn page our editors will be furiously updating the wiki over the next few days.
Note to editors or potential contributers - please read our basic guide to editing to ensure everything runs smoothly.