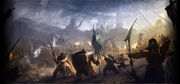 Bethesda announced today that they have launched the offical community website for The Elder Scrolls Online, ElderScrollsOnline.com.
This site will act as a home for the gaming community, and will be updated with more content in the future. Media for The Elder Scrolls Online such as videos, screenshots, and concept art are already available. In addition, visitors to the site can read up on the introduction to the story ESO, and even check out a developer diary.
All the content you see on the site is only the beginning. As the new home for community content for ESO, you can expect much more in the coming weeks and months.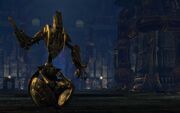 Want to learn more about The Elder Scrolls Online? Check out these hands-on previews! Multiple representives from various MMO and RPG websites got to play the game for 4 hours, and had access to members of the developers at Zenimax studios. Additional coverage can be found here on The Elder Scrolls Off the Record.