Hey everyone, Milkman here. I wanted to update you on some coming attractions, as well as weigh in on some recent events. Expect lots of random titbits of information as well as awesome polling.
On Hearthgaurd
This may come as a bit of a shock, but there's been a firestorm of controversy surrounding the PS3 release (or lack thereof) for Hearthfire and Dawnguard. PS3 players were used to the delayed release; it's common knowledge that Bethesda prefers Microsoft fans over all else. Theories have been tossed around, and I've come to the conclusion that I bought Skyrim for the wrong system. I'm not saying that this is all conspiracy (not throwing out the possibility entirely either), but I just don't buy it when Bethesda says they care about all their fans, and want them all to experience their products. If this were true, they wouldn't do deals that screws over a large amount of their players. On the one hand, my inner idealist doesn't like exclusive content, and that everybody should be able to enjoy a work of art on their console of preference. On the other hand, the pragmatist in me hates Sony for not doing the same thing. As a long-time (and possibly life-long) Sony fanboy, I'll be the first to admit that Sony has certainly been lacking in customer service, which is why I think they have lost the console war this generation.
Of course, I've accepted that Microsoft will always beat Sony to the punch; owning a PS3 is a labour of love. I'm fine with Xbox 360 getting DLC first, only to get a more refined version of it (usually) on my favourite system. Never getting it, however, is ridiculous. I'm not going to say that one system is better than the other; they both their own set of flaws. The PS3 certainly isn't a perfect system, but how is it that the 360 can handle every DLC, when the PS3 can't handle even one?
Then again, this is Bethesda's game, so they are at least partly to blame, but I don't think Sony's entirely innocent either. Instead of flame warring, we all need to take a step back and realise that the entire gaming industry is really fucked up.
Moar Milkman?
For those of you who like my blogs: good news! I plan to write some more real soon. For those of you who don't: why are you still here?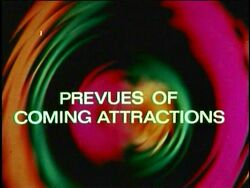 However, I don't want to leave you in the dark, so here's what's up. My next blog will probably be about the settings of the Elder Scrolls series. It may be a bit more subjective and a bit less critical. I still intend to do my Oblivion blog, but I wanted a bit more time with that game first. However, I'm also being a bit sidetracked by the Ratchet and Clank Collection, Resident Evil 4, Uncharted 3, and Skyrim, so please understand if it takes some time. I'm most productive from Friday through Tuesday, and get a lot less Wikia work done on Wednesday and Thursday. If you want to contact me, add MacabreMilkman on PSN, or just leave me a message on my talk page.
In addition, I do still have some blogs lined up for other wikis as well. If you want me to notify you of any new blogs, let me know and I'll drop a message on your wall when they're done. Also, I'm still open for blog ideas. If you have any suggestions, leave them in the comment section below!
Where should I write my next non-Elder Scrolls blog?