Introduction
For us Newbies, Skyrim's rough for us...
Especially when were left with the lone task to understand you veterans. Here's some examples.
Lovely Lydia (WARNING: FILLED WITH GLITCHES)
I've been Skyrim for 3 months & I still don't understand why people love her so much.
Here's some examples:
Lydia Dies: NNNNNNOOOOOOOOOOOOOOOOOOOOOOOOOOOOOOOOOOOOOOOOOOOOOOOOOOOOOOOOOOOOOOOOOOOOOOOOOOOOOOOOOOOOOOOOOOOOOOOOOOOOOOOOOOOOOOOOOOOOOOOOOOOOOOOOOOOOOOOOOOOOOOOOOOOO-
Lydia Alive: ----\/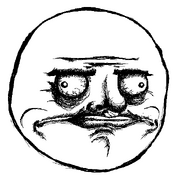 Lydia In general: ----\/ Lydia was my 1st Follower too, but only because I couldn't find Uthgerd.
Elder Scrolls: Title or Gimmicky Name?
This is really a small thing, but still something. We (at least me) didn't know if it was one of those games where where we got the wrong context / sounds/looks like an "item"'s name is in it, but it isn't an item at all.