Welcome, 6 Xero 9!
---

Hi 6 Xero 9, welcome to the Elder Scrolls Wiki! We're building a collaborative source of information for the Elder Scrolls lore, and we need your help. We saw you making some changes to our articles, and thank you for it. Hope you choose to further this project, and that we'll see you around in the future. If you choose to stay, here are some links to help you out: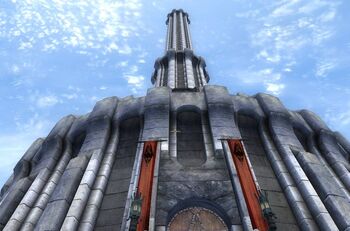 Internal pages:
External Wikipedia pages:
Elder Scrolls policies:
Remember that you should always sign your comments on talk and vote pages using four tildes, like this: ~~~~.
I hope you enjoy editing here and being a Elderscrollian! If you have any questions, see the help pages, add a question to the Forum, or ask one for our administrators or mentors.
Jigsaw 4 is hanging around at the fallout answers wiki because he got banned at the fallout wikia. Join the talk page on his profile
Hey there Xero, I'm Commander Faol. You may not know of me but I have seen the Blog post by Jigsaw. I notice that you encourage him as though he is some sort of martyr for the greater good. He isn't. He is a member of the wiki that was banned due to vandalisim. And banned again for trying to weasel out of it. And I noticed that if anyone had an argument against you, you would criticise their spelling. Which is funny, as I have seen you make spelling mistakes. Please desist. Commander Faol (talk) 18:40, April 18, 2012 (UTC)
Re:Picture help?
Edit
Hey there. Not entirely sure what you mean by your question, but I'll see if I can help. First, you need to find the copyright status of the image. If the image is in the public domain or is released under a creative commons license, you are able to use it on the wiki. Copyrighted images may be used for educational purposes or critical commentary under fair use, but the original author must be credited for the image use to be legal. Once, you've discovered that the image is usable, read our media policy for instructions on how to upload, categorize, license, then use the photograph. Cheers! --—Deyvid Petteys (bother \ stalk) 03:45, April 20, 2012 (UTC)