Welcome, Argonbolt!

----


Hi Argonbolt, welcome to the Elder Scrolls Wiki! We're building a collaborative source of information for the Elder Scrolls lore, and we need your help. We saw you making some changes to our articles, and thank you for it. Hope you choose to further this project, and that we'll see you around in the future. If you choose to stay, here are some links to help you out: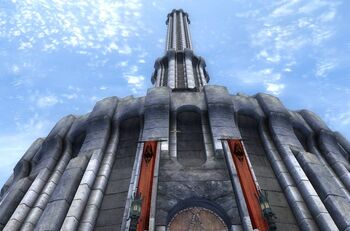 Internal pages:
External Wikipedia pages:
Remember that you should always sign your comments on talk and vote pages using four tildes, like this: ~~~~.
I hope you enjoy editing here and being a Elderscrollian! If you have any questions, see the help pages, add a question to the Forum, or ask one for our administrators or mentors.
Hello, Argonbolt!
I am the author of the latest version of the "Atmora" page and I saw your edit. You updated the lore on Nede migration from Atmora to Tamriel, but didn't leave any sources. I'd be glad if you could show were did you found the information, add it to the page as well as allow me to investigate myself.
My previous assumptions were made while studying Songs of the Return book series. As the day when Five Hundred Companions left Atmora was called the Day of Final Passage, I assumed it ment that no Nedes left Atmora afterwards.
You might want to look into the "Nedes" page as well, since currently it is a complete mess. The lore written there is completely wrong and needs updating. I haven't had time to do any major edits yet.
Thank you for your job,