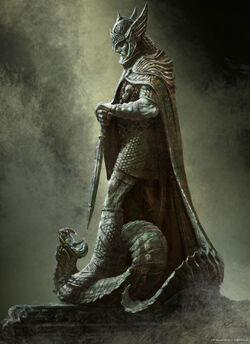 If you never ask, you will never learn.
Unnecessary articles?
Edit
Hey CCC, should articles like this, this, and this (among others) be deleted? I've removed their deletion tags for the time being, but I'm not sure whether or not they're actually pages that we need. Do you know if we should have them? ―Atvelonis (talk) 20:13, January 28, 2015 (UTC)
Re: Rights Approved
Edit
Thanks for the approval and support on my nomination, and it's completely fine, I understand on the whole confusion and misunderstanding cenario. ☞ Rim < Chat with Me | Updates | Edits > 09:06, January 30, 2015 (UTC)
Good job CCC, first use of rights :)
Re: Featured articles
Edit
Yeah, I'd be happy to keep an eye on the Featured Articles. I've got a fair bit to add to some of them myself, so I'll be hanging around them a lot anyway. ―Atvelonis (talk) 19:38, January 30, 2015 (UTC)
Archiving
Edit
Hey, not sure if your aware, but there's an easier way to archive talkpage messages. I plan on writing up a help document for how to archive using the ArchiveTool, but the simple instructions are: click the arrow next to Edit, hit Archive, select the areas you want to archive by clicking the text, then hit save. I can understand if you don't want to use this system, but it's much quicker and more efficient :) --Sajuuk talk | contribs | Channel 23:37, January 30, 2015 (UTC)
RE:Good luck
Edit
Hey,
Just wanted to thank you for the good luck with the translation. And I have some doubts about editing, and I couldn't seem to find them in the Help section. This is a silly question but: how do I make those content charts? The ones where you can click the related subject and skip through the page until that subject is written. I've tried using the Preformatted thinga but it doesn't seem to work. I've also taken a look at the Adoption Requests page, and I don't meet all the requirements (although most of them can't be filled because I've only recently found about the Portuguese wiki, and also the fact that it's pretty inactive, so no actual community is going on). Anyways that's all, and thanks again for the good luck.
RandomPortugueseGuy (talk) 00:15, January 31, 2015 (UTC)Alex.
Re: Team Projects
Edit
Hey CCC, I feel that unless a large amount of users will be participating in it, only about two games should have active projects. This is of course for the community to ultimately decide, though. Each game could have its own set of projects and a user could identify themselves as being apart of one of the games' projects by having a userbox stating so.
Such as: This is user is apart of the Oblivion Locations community project.
There could be a suitable userbox with an image that leads to a community/forum page for the project. This could be one way to effectively organize the teams at least.
On ways to keep teams motivated, I think re-establishing Featured Articles and Member of the Month would be a great way to do it, and also a Did You Know section on the front page which could periodically feature new information added to the wiki, similar to what Wikipedia does.
Any thoughts on these? Thanks. —AutoBlood Talk 04:01, January 31, 2015 (UTC)
Yes, it really all depends on the amount of users participating. We can talk on chat (if it works) to do this faster. I'll bring it up there then. Lastly, here is the Wikipedia section I was referring to: https://en.wikipedia.org/wiki/Wikipedia:Recent_additions
Shadowkey
Edit
CCC, would you mind deleting the redirect page for Shadowkey? Shadowkeys need their own page, but I can't make it properly with the redirect in the way. Your Brother in Arms (talk) 05:52, January 31, 2015 (UTC)
Thank you, I would have finished the article by now, but it appears source editor isn't working for me right now. I'll do it tomorrow, but when I do, would you mind making redirects for each individual shadowkey tha will be on the page (when I get it finished) to go to that page? Your Brother in Arms (talk) 09:08, January 31, 2015 (UTC)
The article is finished; I apologize for all the redlinks, but I'll make pages for each of those over time. I guess you could've done that, but honestly I don't know enough about redirects to tell you. Your Brother in Arms (talk) 05:39, February 1, 2015 (UTC)
Hello sir.  I'm new on your site essentially and need a little help confirming a bug so I can redo a page edit, again, without someone coming along and undoing it despite being obviously mistaken.  The bug, which isn't a bug but I noted that the first time around, is as follows:
Quest: Pendant Hunt - Locate the East Empire Pendants for Fethis Alor in Raven Rock
This quest can not be completed. I personally have ran through it 3 times now on 3 different profiles and done hours of annoying research just to make sure.  Giving Fethis Alor all the pendants will not complete this quest, ever. The quest can not end because it has no end set even though it should have. The only way to remove this quest from the list is to kill Fethis.  PC users of course have the almighty console but the rest of us just get stuck with a very irritating scenario of either ruining an effort to create a 'perfect' game where no glitches caused anything to become stuck in the quest log or otherwise effect the game world, OR kill the only general goods merchant in Raven Rock.  
Like I said, it's not so much a bug as a failure on Bethesda's end to put a line of code in.  It seems to be on all platforms, all of the time, for every player outside those who run mods and unofficial patches. I think a true bug would be more like the areas where the ground fails to load some of the time, so maybe I'm wrong to not consider this as a proper bug/glitch. 
The end is the same though, a nice clear warning about this quest being incompletable without murdering a valuable NPC is needed.  I'll wait for your reply, help, confirmation, smack upside the head, whatever, before I waste more time adding to that page. :P
Thanks in advance and sorry about this quick message being so long.
04:16, February 1, 2015 (UTC)Gaminomicon (talk)
Editing Teams
Edit
Okay, I'll talk to them. By the way, do you think it would be a good idea to make a thread for each team where they can discuss what needs to be done, because it's unlikely that they'll all be on chat at once. Emperor Maximus (talk) 09:30, February 1, 2015 (UTC)