Welcome, Denis517!
---

Hi Denis517, welcome to the Elder Scrolls Wiki! We're building a collaborative source of information for the Elder Scrollslore, and we need your help. We saw you making some changes to our articles, and thank you for it. Hope you choose to further this project, and that we'll see you around in the future. If you choose to stay, here are some links to help you out: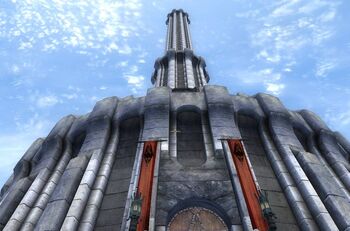 Internal pages:
External Wikipedia pages:
Elder Scrolls policies:
Remember that you should always sign your comments on talk and vote pages using four tildes, like this: ~~~~.
I hope you enjoy editing here and being a Elderscrollian! If you have any questions, see the help pages, add a question to the Forum, or ask one for our mentors (Failing that, just ask Timeoin)
Rainbow Dash
Edit
He has been keeping the peace, and he didn't brake any rules. It would be out of place to remove anything from him(but i have an eye open. Always)... Don't worry about it. We can trust him.--Aleroth Sarenford (talk) 02:21, September 9, 2012 (UTC)
Don't worry i have more than one eye on him...--Aleroth Sarenford (talk) 04:11, September 9, 2012 (UTC)
I love the way you reply to him in his YT video comments! Does he even know you are you?--Aleroth Sarenford (talk) 15:34, September 13, 2012 (UTC).
Dash(again.)
Edit
Multiple accounts, while their is no rule that prevents having multiple accounts, it dose say that the accounts may NOT be used for malicious intents(i.e Ban evasion, impersonating other people, etc.). Has Dash been using his accounts for false motives? If such, i will find a solution.--Aleroth Sarenford (talk) 01:44, September 14, 2012 (UTC).
He is back!
Edit
Well, you know it. He is back(Just got a message from him on the Fallout Wiki). This time he made a slip, he edited my TP without being logged in. So, we got his IP adress without needing to smooth it out of him(As i always do...). Shall we take it to our good friends at the CC?--Aleroth Sarenford (talk) 20:17, September 17, 2012 (UTC)