Hey! I have a letter for you...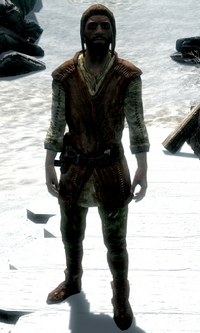 Leave your messages here if you got a problem or just want to chat.

You can also find me on IRC/Wikia chat.

I will answer as quick as i can.
Please leave messages below:
ESO Guild and IRC
Edit
My computer at home is currently offline after some storms we had come through, so all my wikia-ing is done at work and the IRC is blocked via our filter.  I don't think it counts it as a secure site or something to do with the chat functions.  I'm working on my computer at home as much as I can, but this real life thing keeps getting in the way, lol. Ability is what you can do, motivation is how much you do, attitude is how well you do it. (talk) 14:19, August 19, 2013 (UTC)PsijicThief
Newsy News
Edit
Jimeee beat me to the punch. ;) Thanks for letting me know, though. The Milkman | I always deliver. 20:05, August 21, 2013 (UTC)
Patroller
Edit
Hej Espen, jag har hört att du egentligen inte kommer att editera längre på wikin. Betyder det att du inte kommer tillbaks som patroller? Om inte så tar jag bort dig helt och flyttar dig till f.d. listan.
Hi Espen, you have been inactive as a patroller for some time now. Are you planning to come back or shall I move you to past patroller? —EbonySkyrim Message! 16:02, August 30, 2014 (UTC)
Hey,
Sorry, my computer died on me. overheated or something. I have a meeting in an hour anyway, so I guess I will talk to you later.-Cheatcodechamp (talk) 19:52, February 24, 2015 (UTC)
Re: MOTM
Edit
Oh, thanks! I still have a lot of work to do on ESO and Redguard, need to finish up my artifact and npc projects of daggerfall and bloodmoon. Also you can give people fishy sticks with Template:Fishy stick. ☞ Rim < Chat with Me | Updates | Edits > 03:14, March 2, 2015 (UTC)
dragon names
Edit
Oh, sure.--Gobi-Aoi (talk) 21:20, May 23, 2015 (UTC)
I think Paarthurnax was the only one I found a gender in, so I was a bit confused about that. I'll look up those jills tho.
PS: This is so much easier with message walls xD--Gobi-Aoi (talk) 21:33, May 23, 2015 (UTC)
Hello, my name is SnipershotProf, and I was wondering where do I go, or who do I contact, to report a chatter who is harassing people? Thank you. 69.145.0.186 20:08, June 21, 2015 (UTC)
QHey I'm new but not to Skyrim. I love it. I've had it for 3years with dlcs and have beatin it 3times from Dustin1999 (talk) 18:12, June 30, 2015 (UTC)dustin1999
Inter-wiki project
Edit
Hey,
As I said in the inter-wiki thread. Wiki answers will allow our wiki to leave links in our questions, assuming they are relevant. I did not mention that the admin (the other admin, not me) mentioned that as long as this condition was met, any wiki link would be accepted. I am hoping this kind of deal will draw other wikis to help, but we need large wikis involved. Can you let your friends on the other wikis know the deal? Let them know that this deal effects all wikis, and will last as long as that wiki respects the rules. Both wikis win in this case, so I am hoping any wiki that got involved would play nice.-Cheatcodechamp (talk) 08:00, July 7, 2015 (UTC)
Following
Edit
Not sure if i should be happy or creeped out  G0LD3NF1RE

Questions Goes Here

01:43, August 4, 2015 (UTC)
..I'm sorry. I get. I have issues... I have problems when people don't beleive in certin stuff and it makes me mad.. Ive always been like this.. I was playing IMVU and a person didnt beleive in god or something and I had a fight with him.. I learned the hard way but I guess I just have that habit.. I just got pissed off a bit I didn't mean to go that far :/ I am truely Sorry I didn't expect to get banned again I was just about to go back into the chat and apoligys to everyone about the way I acted.. but I guess I don't have the chance now.. Aeathel Princess Of Naturetalksign 20:53, September 6, 2015 (UTC)
It's funny how you can't even give a real reason for the ban, just using the generic reason. Don't worry, I have a copy of the whole chat to showcase others that you abused your tools on me. --Sajuuk 07:41, October 20, 2015 (UTC)
Are you just making up reasons to justify your ban now? I haven't bullied anyone and you have no evidence to prove your claims. --Sajuuk 08:14, October 20, 2015 (UTC)

Your "link" is just you getting butthurt when told an opinion you didn't like. It is just like I said in the thread: chat mods don't like being criticised and silence those who do. You just proved my point completely, thank you very much. :) --Sajuuk 08:42, October 20, 2015 (UTC)
Chat Problem
Edit
Hey I was wondering why my chat won't show what I and other people say Thanks, Ethan Spencer5 (talk) 21:37, January 1, 2016 (UTC)
Did I do something wrong? Tuzin (talk) 23:47, February 25, 2016 (UTC)