Welcome, Thundergamer!
---

Hi Thundergamer, welcome to the Elder Scrolls Wiki! We're building a collaborative source of information for the Elder Scrolls lore, and we need your help. We saw you making some changes to our articles, and thank you for it. Hope you choose to further this project, and that we'll see you around in the future. If you choose to stay, here are some links to help you out: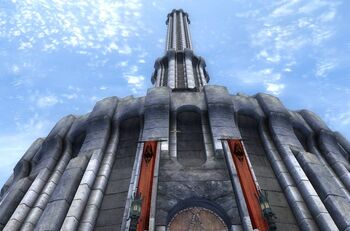 Internal pages:
External Wikipedia pages:
Remember that you should always sign your comments on talk and vote pages using four tildes, like this: ~~~~.
I hope you enjoy editing here and being a Elderscrollian! If you have any questions, see the help pages, add a question to the Forum, or ask one for our administrators or mentors.
If the "improvements" were fixed in the 1.6 patch, then no.
Jimeee (talk) 10:19, June 22, 2012 (UTC)
Dragon Attacks
Edit
I don't think you can alter the spawning circumstances, they are random encounters. But before striking, the dragons tend to circle around the city. At that point it might be possible to run out of range and fast travel to another location. The assault stops when you leave the area. ~ Flightmare (talk) 16:42, June 22, 2012 (UTC)
It's best not to make a seperate section. What do you wish to add to the page?
Jimeee (talk) 15:44, June 27, 2012 (UTC)
Sorry, I thought It was clear. Adding a "Drops" section to any character page is not recommended unless it's unique or notable. iirc, all he has is a chefs hat and shirt and they are not unique items. The rest of his inverntory will be randomly generated so it's not reliable to add this info.