Welcome, Velyanthe!
---

Hi Velyanthe, welcome to the Elder Scrolls Wiki! We're building a collaborative source of information for the Elder Scrolls, and we need your help. We saw you making some changes to our articles, and thank you for it. Hope you choose to further this project, and that we'll see you around in the future. If you choose to stay, here are some links to help you out: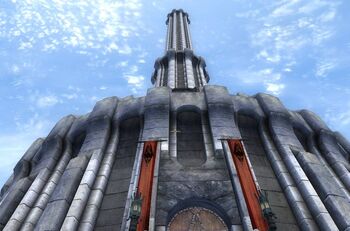 Internal pages:
External Wikipedia pages:
Remember that you should always sign your comments on talk and vote pages using four tildes, like this: ~~~~.
I hope you enjoy editing here and being a Elderscrollian! If you have any questions, see the help pages, add a question to the Forum, or ask one for our administrators or mentors.
UESP Content
Edit
Thank you for bringing this to my attention. It should be made clear that we try to remove any UESP content where we see it. These instances have slipped by, and I'll remove them. Apologies.
Feel free to contact me in the future if anything else slips by. I will speak to Cheatcodechamp about this.
Jimeee (talk) 17:08, July 17, 2012 (UTC)
Thanks for replying about this, it's great to know there's an admin keeping an eye out.
I'll remember to head your way with anything else I notice. This page could use a glance—the first few sentences espeially of some entries are exactly or (recognizably) nearly exactly the same—but nothing else has yet caught my eye. Boethiah, Clavicus Vile, Hircine, Malacath, Mehrunes Dagon, Mephala, Molag Bal, Namira, Peryite, Sanguine, and Jyggalag are the sections which I believe have some sort of UESP content (in the Lore namespace rather than any game namespace). Vely►t►e 17:49, July 17, 2012 (UTC)
Reply: Plagiarism
Edit
Hello Velyanthe
Yes, i admit alot of my older edits are from UESP, and ever since our admin Timion talk to me about it i have been trying to redeem myself and have since stopped doing it.
i did try to remove alot of my stolen edits, and i do believe i got most of them, sadly i still have alot of work and i will continue trying to fix my mistakes. i also ask that all the blame stays on me and me alone, these edits where made my a new and idiotic person and the rest of the editors are in no way responsible for any of what i did, in fact, its because of them i stopped and have fixed alot of what i did.
Again, apologies for my Plagiarism and please know i will double of efforts in finding, and fixing the remaining articles i have yet to fix.
Cheatcodechamp (talk) 19:18, July 17, 2012 (UTC)
You made some mistakes and you're fixing them. I'm not seeking to blame people, and I won't hold the entire wiki accountable for the actions of just a few editors (there may be others who have copied content, but definitely not the majority). It's great to know that you've stopped, though! Thanks for putting forth the effort of cleaning it up :) Vely►t►e 19:33, July 17, 2012 (UTC)
Re:Monobook
Edit
Hi, thanks for the update. We are having some issues with a few of the css files as wikia recently applied an updated and it broke a few things. I'll double check with some of the admins to see what can be done. Thanks.
Jimeee (talk) 08:32, July 19, 2012 (UTC)
UESP images
Edit
Sorry about that. I'm just going to go ahead and delete them, as they should not have been posted in the first place. Thanks for the update.
Jimeee (talk) 17:29, August 3, 2012 (UTC)
Our site's copyright guidelines say that they're allowed as long as the attribution and licensing is given, though it would certainly be better to have your own original images when you can get them. Would you like a list of the UESP images? I was going to email you about it but didn't see that option. Vely►t►e 17:34, August 3, 2012 (UTC)
Yes - although it's technically allowed, once a uesp image is posted it's unlikely anyone will replace it. It's better to stop this practice now given our past history so it will force our editors to post their own images.
As far as i'm aware this is a full list: Category:Images from UESP - I will eventually get rid of most of these.
It's not a full list because multiple images don't have the UESPImage template or that category applied to them. Linwe, Vasha, and others are not in that category (Linwe's image on UESP has since been replaced, but the old one from November or December is still in the file history). Here's a search with perhaps half the images being from UESP (following our naming convention or SR-[thing]-[name], like SR-NPC-[name] or SR-place-[name]). The pattern continues for at least a few pages in the search. Vely►t►e 19:14, August 3, 2012 (UTC)